Helping Ourselves by Helping Others
The more we can find ways to give to others, the more we will find rewards coming our way.
Saluting to Our War Veteran's With Much Appreciation and Heartfelt Gratitude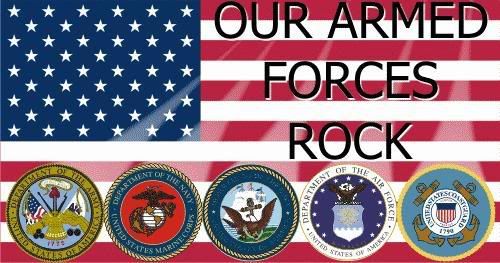 Websites to visit on how you can help or find help
Teach Military Self Pain Relief- Bodywork Classes

Do you need to see a

massage therapist

but can't afford to go as often as you need to?

Have you ever wanted to know

how to massage

the pain away for your partner, friend or relative?

I offer pain management bodywork

massage

tips for Veteran's and their partners that will reduce and /or eliminate their pain and stress.

Pain and stress can leave- you do not have to live with it!

I can even help you if you live long distance out of town.

Please

contact me

for any questions or interest.

War Veterans Wanting to have Release the Pain sessions Can Have Sessions At Lower Cost, if you are Low Income or Unemployed

I want to extend my appreciation for your service in the armed forces during wartime, by offering to you, a choice to participate and receive 1 hour of session at at a price that is a sliding scale for unemployed or low income. I do not wish

that lack of money will the cause for not getting the sessions that can help you.

My intent would be to help you release emotions, mental, and physical pains and discomfort. Anxieties, PTSD, Chronic Physical Pain can be addressed.

I would especially like to render service to those individuals dealing with

Post Traumatic stress

and be guiding a part in the journey of getting their lives back.

​We reserve the right to limit special prices and without notice.
Release the Pain does not diagnose, treat, treatment plan, nor give medical advice. The information included on this site and at RTP is for educational purposes only. It is not intended nor implied to be a substitute for medical advice and professional care. The reader and client should always consult his or her healthcare provider to determine the appropriateness of the information for their own situation or if they have any questions regarding a medical condition or treatment plan. Reading this website does not create a physician-patient relationship.

​
​Disclaimer

The contents of this site, such as text, graphics, images, and other material is for informational purposes only.
The content is not intended to be a substitute for professional medical advice, diagnosis, or treatment. Always seek the advice
of your physician or other qualified health provider with any questions you may have regarding a medical condition. Never
disregard professional medical advice or delay in seeking it because of something you have read on this site. If you think you
may have a medical emergency, call your doctor or 911 immediately. Release the Pain does not recommend or endorse any
specific tests, physicians, products, procedures, opinions, or other information that may be mentioned on this website.

Privacy Policy

Release the Pain respects our customer's privacy. We will never sell, lease, or rent your email address to another
party without your permission. We gather your email address only when you offer it to us, and use it only when we need to contact
you regarding an inquiry,an order, or current specials. As a customer, you may receive a printed catalog or an e-newsletter from
time to time. If you would like to be removed from our mailing lists, email us and we will be happy to remove your email address
from our mailing list.
©release the pain 2010 sacramento massage therapist sacramento, sacramento myofascial release sacramento, chinese massage,massage energy,sacramento craniosacral therapy,dog massage,pregnancy massage, sacramento orthopedic structural massage therapy offered in sacramento, alternative healing, back pain, stress relief, knee pain, neck pain, groin pain, migraine, arthritis, sports massage, pregnancy massage, rocklin, folsom, el dorado hills, rancho cordova, lodi, roseville, galt, elk grove, granite bay, rancho murieta. davis, west sacramento, back pain, neck pain, headache, migraine, knee pain, leg pain, colic, ADHD, ADD, post traumatic stress, depression, stress, online healer,stiff neck,sacramento pain relief, shoulder pain,face pain, TMJ pain, head pain, scoliosis,stenosis pain in Sacramento, bodywork sacramento bodywork massage
Refund Policy